Acetop sets up three well-established enterprises in financial services industry in the United Kingdom, Hong Kong and the Bahamas. Acetop offers one-stop and diversified investment services to clients worldwide with access to 3 asset classes including Forex, Indices and Commodities via Contracts for Difference (CFDs). Whether you are a retail or institutional client, you could benefit from top-tier liquidity and advanced trade execution with no-dealing-desk intervention.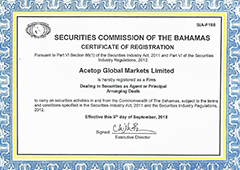 It is granted authorisation by the Securities Commission of the Bahamas (SCB) to provide global clients with precious metals investment services (except for local residents). Acetop Global Markets Limited (LEI:213800E93LQYFDVF8Q77) is also authorised by both the Central Bank of the Bahamas and Bahamas Investment Authority to conduct business. As an important offshore financial centre, the Bahamas possesses a large-scale and diversified financial industry under stringent supervision of independent regulators which wins international recognition.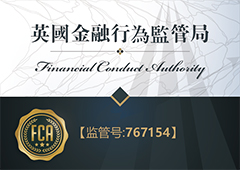 Acetop Financial Limited
It is authorised and regulated by the Financial Conduct Authority (FCA) of the United Kingdom. The United Kingdom currently has the most complete and sound financial services around the world. Acetop Financial Limited (LEI:213800RZJAFAODIXAA35) demonstrates its company strength and the commitment to protecting client funds with the €730K full-scope license.It's also a member of the FSCS which protects eligible claimants up to £50,000 in the unlikely event that we are unable to fulfill our financial obligations.
Our Strategy
We are dedicated to provide a world-class investment platform for investors from all over the world with professional education tools and resources.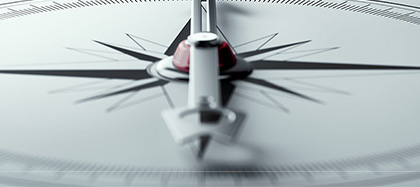 Our Vision
We aim to be recognised across the industry as the most trusted broker with an unparalleled commitment to providing first-class services.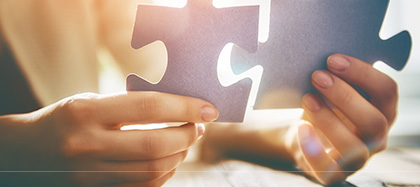 Our Value
We are committed to providing the best valued service along with necessary information and tools for clients around the world.We place our clients'needs at the centre of our operations to optimize client assets.